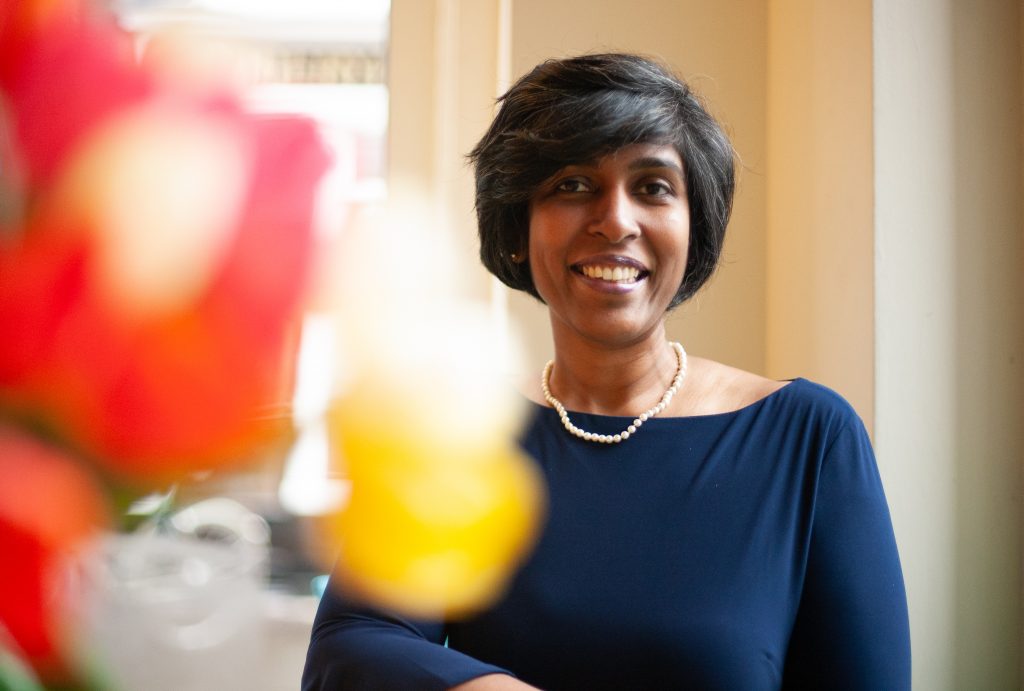 I was born in the temple city of Madurai in Southern India. As a child, I was always adventurous. I was always open to learning new things. At the age of 2, during the brief time we lived in Chennai, I had quietly observed my mother lock and unlock the front door and take her handbag with her to go to the butcher's. So one day, when my mother slept, I sneaked out the door with her handbag slung over my toddler shoulders and made my way to the neighborhood butcher! I walked past his shop, waved at the shell-shocked man and decided to walk down the lane and see more of my "world" with my new found freedom! Only, that freedom was short-lived. The butcher made haste and informed my parents and they swept me off my toddler's feet and into the safety of their home! When I was about 3-4 years old, I chased dragonflies with street kids from a nearby village in Chennai. To my mother's shock, every milkshake container in the house that she had carefully collected held relics of dehydrated dragonfly parts- remains of dragonflies that her fearless and fascinated child had managed to capture and secretly hide. Not a pretty sight and not a happy mommy!
Shortly thereafter, my father got a job in Delhi and we moved with him – my mom, my nearly one year old sister and I. Growing up in Delhi was fun. We lived a total of 11 years in Delhi and moved 10 houses and 9 neighborhoods in total during this time. In our 4th house in Delhi, I got this scrawny kid in my neighborhood to teach me cycling. I was a pudgy kid back then and I secretly admired the sincerity of this poor girl who would not give up until I had mastered the art of balancing on my cycle! She would huff and puff as she held on to my cycle with "yours truly" perched atop and push with all her might. I would pedal furiously on purpose, mischievously picturing this scrawny kid flying helplessly behind my cycle- what a wicked sense of elation!! I found out later to my horror that I was flying on my cycle on my own- the scrawny neighbor waved elatedly from afar, proud of her achievement as an expert child cycle trainer. One day, it dawned on me: I could cycle! On my own. Without my scrawny neighbor turned best friend. Learning cycling was my ticket to freedom. I took off everyday on my rickety old cycle exploring my neighborhood! On one of my birthdays, my dad gifted me a large mountain bike! I was elated. I hooked up with another free spirited Italian girl about my age (in our 9th neighborhood in Delhi!) and together we navigated all sorts of terrain, raced each other and shared many fun moments together.
I was born in a Christian family, and although as a child I have talked with God many times, God was my go-to "invisible being" only during times of trouble! Like when I was in trouble once with my mom because I collected spare coins from my parents' house and cycled with my little sister to the busy shopping street nearby to buy an 'autograph book for myself and a small pack of sweet and sour candy I craved at that time. I had offered to buy my sis some candy too provided she did not snitch on me. Yet she did tell mom. I desperately rung Heaven and demanded of God to stop mom from spanking me! Apparently, God decided to look the other way that day. Those days God was my SOS number that I dialed on emergency. He was also a Santa Claus in the making- someone I went to with my ever growing, long list of wants.
Fast forward to many years later with college education, marriage, kids, jobs, moving continents, making new friendships and zillions of other experiences which have shaped me, molded me, made me to be who I am today: I still LOVE adventure and taking risks. I still love learning new skills. BUT: God is no longer only an SOS number I dial or a "Santa Claus" feel alike figure I go to for my wants. It has taken me over 15 years to come to this realization. I am still learning and I do not profess to be an expert in the subject. But one thing I do know: God is forever faithful. He does not promise that a life in Christ will be a bed of roses. Sure roses on some days, but you do get poked by the thorns every once in a while, are thrown into a fiery furnace every now and then..Yet all of these, the good and the bad experiences are there to make us more and more like Jesus! Just as it says in Romans 8:28-29: We know that all things work together for the good of those who love God: those who are called according to His purpose. For those He foreknew He also predestined to be conformed to the image of His Son,so that He would be the firstborn among many brothers.
Over the years, I have gone through many times of trial and testing. But I have found solace and strength to keep on in every season in my life by abiding in the secret place of the Most High God. I have finally understood Psalms 91!
In Psalm 91:1, we read: ​ He who dwells in the shelter of the Most High
    will abide in the shadow of the Almighty.
I will say to the Lord, "My refuge and my fortress,
    my God, in whom I trust."

I have finally found what the psalmist refers to as the "secret place of the Most High". I have learned to dwell (=to abide, to remain continually) in my secret place with the Most High God. That quiet place, I retreat to, even when the busyness of life threatens to engulf me with its endless lists of things to do. I have learned to discipline myself to wait on God daily (well, almost!) and to drink deeply from His Word. I have learned to chew on His Word and to slowly meditate upon it and to rely on the Holy Spirit to bring to life the deeper truths. Like the psalmist, I have learned to say time and again that HE is a God in whom I can trust. He is indeed my refuge and my fortress. He is indeed my place of safety! But it took a lot of quiet time discipline, sacrifice on sleep and loads of Divine patience, grace and strength over the past years for me to relish this "secret place" experience. 
The Lord has taught me to not just learn this, but to also encourage, empower and equip others around me to find their strength in their secret places with the Lord. After many years of writing, mailing family and friends words of encouragement from the scripture, speaking in different settings and to different audiences, I have finally decided to take a giant leap and begin my first blog today! I hope to encourage people who know and love the Lord to dig deeper into His Word, to not just drink the milk but to eat the meat of His Word. I pray that the blog will encourage you in your daily walk with the Lord and create a deep hunger in each of you for a greater intimacy with the Lord in your quiet times. I pray the the Lord will minister to you through every blog through His Holy Spirit.
It is my prayer that you will find God when you seek (=attempt to find) Him with all your heart, your soul and your mind. He is closer to you than the air you breathe and He desires to be known by you more than you desire to know Him! Be blessed! 
Helga