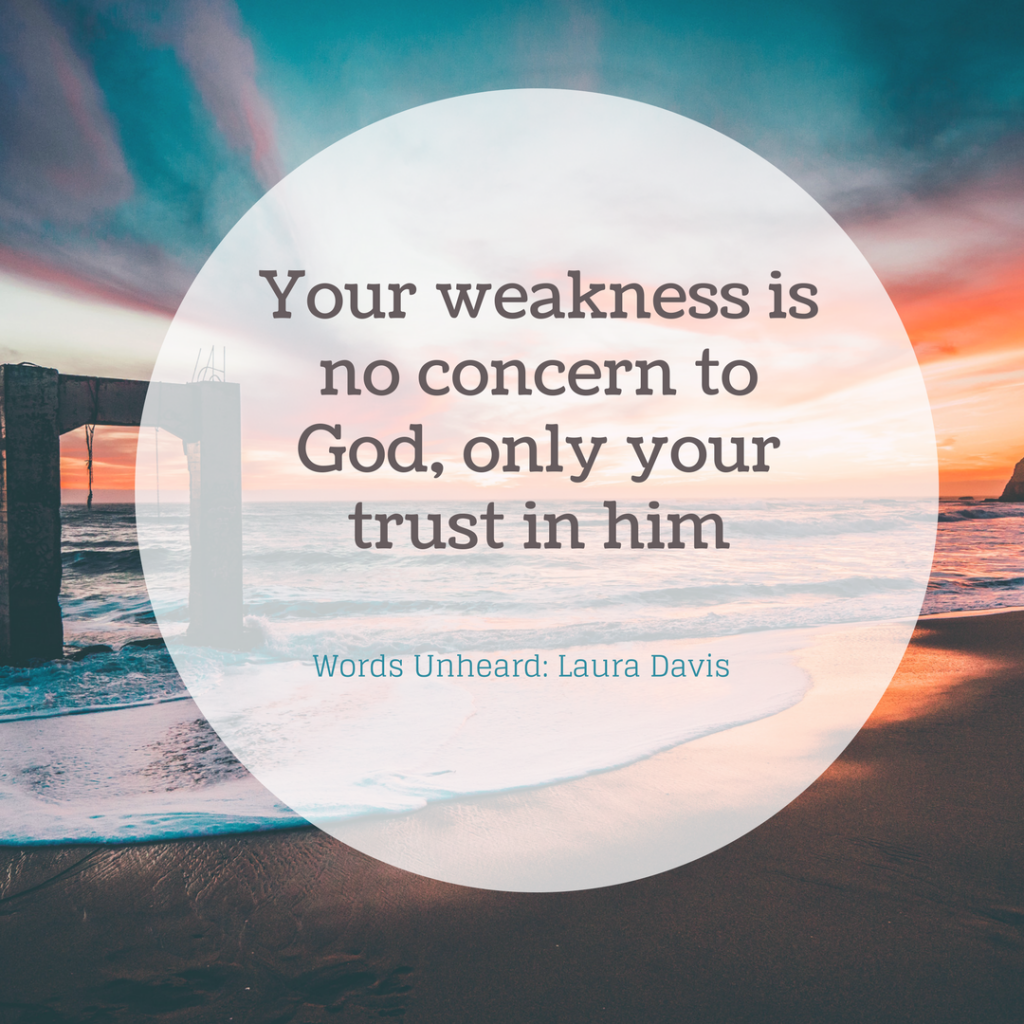 I was meditating on the passage from Mark 5:24-34 today and I felt the Lord impress a few things upon my heart. The story in this passage goes like this: Jesus was asked to come heal a 12-year-old girl lying on her death bed. As He is on His way to the house of the little girl, a crowd presses against Jesus. Now a woman who was suffering from bleeding for 12 years, who had endured much, spent everything she had and was not helped at all, whose condition had worsened was also in this crowd. The Bible records that "she came behind Him in the crowd and touched His robe. For she said, "If I can just touch His robes, I'll be made well!" As I sat this morning chewing on this passage I realized: the crowd was pressing into Jesus and here was a lady in the middle of that crowd doing the unthinkable: during Biblical times, women with bleeding were considered unclean and it was not allowed for them to mingle with people especially during times of bleeding. She was bleeding for 12 years!! So that says a lot about being an 'outcast' for a considerably long time. And she was, defying all 'rules', being bold and courageous (or even stupid, if people find out!!) and pushing her way to Jesus, determined in her heart to only touch His robe. Now the 'robe' in the Bible is a symbol of authority. This woman did not aim for Jesus' sandals or His Hand. She aimed for the robe! It was as if she was saying by her act that she trusted Jesus to be in a place of authority to bring respite to her otherwise hopeless situation. Here is what happens just after she did that:
In verse 29, we read: "Instantly her flow of blood ceased, and she sensed in her body that she was cured of her affliction." When this woman demonstrated her faith in Jesus by reaching out to Him in an act of faith, her healing was instant! A problem that persisted for 12 years, that no human being could help her to solve, was solved in a moment!!
In the verse following that, we read: "At once Jesus realized in Himself that power had gone out from Him. He turned around in the crowd and said, "Who touched My robes?" Now this is a very interesting observation from Jesus!! Here was a crowd pressing into Him and obviously He was being pushed and shoved by them. Yet He asks "Who touched my robe?" It was as if He was saying: "Who came to me, acknowledging my place of authority to do the impossible? I do not ask this to shame you. I do this to show these people who are pressing into Me with no real intention of heart that I honor a faith as yours! I want to honor your faith today! Step out daughter of courage! Show yourself to those around you!"
I love how despite the crowd pressing into Jesus, the Bible does not record of His power going out from Him. It was only in this instance, when this woman touched His robe, that the Bible clearly mentions this. Jesus Himself realizes that power had gone out from Him. So, what kind of a faith are we talking about here that the woman had that no one in the crowd did? I found my answer in the following passage:
In 2 Corinthians 12:9 Jesus says, "My grace is sufficient for you, for power is perfected in weakness." Christ's power is perfected in weakness!! This woman was in that very place to receive from God. Power is perfected in weakness. In a world where people feign to be strong even though they are breaking inside, where people are expected to be demi-gods, the Bible calls us to declare that we are weak! That we are not infallible. That as human beings we are frail, and cannot do everything. That we need the power of God. Do you know that to acknowledge that you are weak, you need to be humble? And broken! Declaring total dependence on God. Now that is a difficult thing for us as human beings. For we are all made to rebel to the notion of submitting and surrendering to anyone. It is unthinkable in the world. It is "weak". The world views weakness as something to mock. A weak person in the world is not someone who is acknowledged. It is someone who is shunned. Isolated. Ignored. Even ridiculed. But not with Jesus. God's power dwells in our weaknesses!! And just as Paul declares, in 2 Corinthians 12: 9-12: we can gladly boast, and be pleased in weakness because of Jesus…for we know that when we are weak, then we are strong!!
Now back to the dramatic events of that story: Just as Jesus was looking around to find out who touched His robes, His disciples say this to Him: "You see the crowd pressing against You, and You say, 'Who touched Me?'" obviously they were incredulous at how daft Jesus seemed to appear in this passage. Well, hello, everyone is pushing against You. So obviously they re all touching You! They were perhaps scratching their heads wondering what sort of a ridiculous question this was! Yet Jesus knew what He was asking.
So, the story continues in verses 32-34: "So He was looking around to see who had done this. Then the woman, knowing what had happened to her, came with fear and trembling, fell down before Him, and told Him the whole truth. "Daughter," He said to her, "your faith has made you well. Go in peace and be free from your affliction."
I love how gentle Jesus is to this woman, as she stands before Him in fear and trembling. He calls her "daughter"!! Wow! Not "You lowly servant. Not, "You cheeky thing, thronging into the crowd when you know you are not supposed to be here because you are impure!" His reaction was one of love. He saw her as one of His own. As belonging to His family. She was not shunned by Him. As the world shunned her. She was acknowledged as being a part of His family. This is how I relate to the God I know. This is how I have known God to be in my life. A true gentleman. He loves. Beyond what a human being can offer. He cares. Beyond any person can. He sees through our hearts. When the world only looks at our outward appearance.
Jesus not just called her His daughter, but He praises her faith, confirms to her that what she sensed a moment ago about the bleeding stopping is indeed true-she has been made well. He speaks peace upon her- that she did not have for 12 years!! He speaks freedom upon her. Freedom from affliction. It was a forever healing. No more of that which troubled her for 12 years. Imagine being freed from something that has made you miserable for such a long time! 12 years is a very long time!! For those suffering that long, it may have looked and felt like eternity! Oh, I love how God reaches out to us, right there in the middle of our brokenness. He does not expect us to be all put together and perfect.
This is my prayer for you today, in the words of Paul from Ephesians 3:16-17: "I pray that He may grant you, according to the riches of His glory, to be strengthened with power through the inner man, and that the Messiah may dwell in your hearts through faith."
Be filled with the fullness of God. His power is perfected in your weakness.
Bible reading passage
Mark 5:24-34:
24 So Jesus went with him, and a large crowd was following and pressing against Him. 25 A woman suffering from bleeding for 12 years 26 had endured much under many doctors. She had spent everything she had and was not helped at all. On the contrary, she became worse. 27 Having heard about Jesus, she came behind Him in the crowd and touched His robe. 28 For she said, "If I can just touch His robes, I'll be made well!" 29 Instantly her flow of blood ceased, and she sensed in her body that she was cured of her affliction.
30 At once Jesus realized in Himself that power had gone out from Him. He turned around in the crowd and said, "Who touched My robes?"
31 His disciples said to Him, "You see the crowd pressing against You, and You say, 'Who touched Me?'"
32 So He was looking around to see who had done this. 33 Then the woman, knowing what had happened to her, came with fear and trembling, fell down before Him, and told Him the whole truth. 34 "Daughter," He said to her, "your faith has made you well.[a] Go in peace and be free[b] from your affliction."