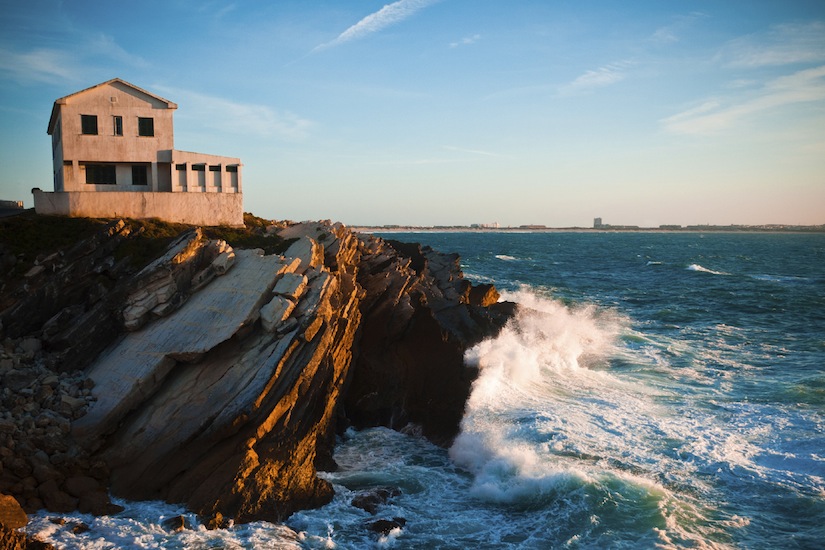 "Why do you call Me, 'Lord, Lord,' and do not practice what I tell you?Everyone who comes to Me and listens to My words and obeys them, I will show you whom he is like: he is like a [far-sighted, practical, and sensible] man building a house, who dug deep and laid a foundation on the rock; and when a flood occurred, the torrent burst against that house and yet could not shake it, because it had been securely built and founded on the rock.
This morning as I was reading this verse, I felt I needed to expound the verses pertaining to the parable of the wise man building his house on the rock. I believe in these verses lies the key to preparing for a sudden calamity like the current one we are facing pertaining to the coronavirus pandemic.
The wise man is one who does not just come to God, but he listens to His Word and obeys what it said. He is described as someone who is prepared for the time of calamity. He knows there will be floods (calamities). But he also knows that to survive the flood, he needs a strong foundation.
There were three things that this man did that Jesus says we are to do as believers in Christ to thrive when calamity strikes.
He dug deep: How do we dig deep? By having a disciplined quiet time with the Lord. By dwelling on God's Word. By meditating on the deep truths. By asking the Holy Spirit to throw light into what we read. By not rushing our quiet time. By spending time in prayer- by having prayer as a habit, as a lifestyle. Not as something we rush into with a list of wants and needs. By going into it with an attitude of reverence. By searching in the scripture as though we are looking for treasures. By delving deep. By throwing our anchor deep into God's Word every moment of our lives.
The Bible says in Hebrews 4:12, "For the word of God is living and active and full of power [making it operative, energizing, and effective]. It is sharper than any two-edged sword, penetrating as far as the division of the soul and spirit [the completeness of a person], and of both joints and marrow [the deepest parts of our nature], exposing and judging the very thoughts and intentions of the heart." We need to allow God to do a deep cleansing work in our lives as we dig into His Word.
He built it securely: How can you have a secure house? By anchoring EVERY ROOM in our lives on God's Word: by allowing the Holy Spirit to do a deep work in every area of our lives: our marriages, our homes, our parenting, our finances. By setting healthy boundaries with those from the outside. By allowing God into even the secret chambers of our lives that no one knows about or has access to. By allowing God's principles to govern how we treat our marriages (our spouses), our children (not exasperating them, disciplining them, teaching them God's Word), our finances (being accountable in how we spend, being generous in giving to those in need).
He founded it on the rock: How can we as believers lay a firm foundation? By allowing Jesus to be our foundation. The Bible says in 1 Corinthians 3:11: "For no man can lay a foundation other than the one which is laid, which is Jesus Christ." Just as a foundation requires a strong base so the entire house can stand, it is important to base ourselves and everything we do on God's Word. His Word is the solid foundation. God's Word promises us a life of peace when we build our house with Jesus as the foundation. Isaiah 28:16 says," Therefore thus says the Lord GOD, "Behold, I am laying in Zion a stone, a tested stone, A costly cornerstone for the foundation, firmly placed. He who believes in it will not be disturbed." When Jesus is our foundation, we will be firmly placed. We will not be disturbed. It also means not allowing fear, worry and anxious thoughts to take root in us! A life that is fully submitted to Christ does not fear anything! It is not anxious. It is a life that is at peace at all times knowing that God is in control. Even in the midst of a storm.
I love how prepared this man was for the floods. He knew that storms and floods are inevitable. They are not options. They are bound to strike the house with ferocious force. But despite the force the flood and the rising river struck the house, the house was not shaken. It did not break. The house stood. It withstood the floods. When our foundation is on Jesus, we do not have to fear when challenges arise, when calamities come our way.
The Bible warns what happens when our foundation is not strong. We see this in verse 49:
"But the one who has [merely] heard and has not practiced [what I say], is like a [foolish] man who built a house on the ground without any foundation, and the torrent burst against it; and it immediately collapsed, and the ruin of that house was great."
May the Lord help us all to build a solid foundation that withstands every storm in life.
Prayer
Heavenly Father, I commit my house and every room within it to submit to the authority of Christ. May the words I speak, the meditations of my heart and the life I live be acceptable in Your sight. Refine me Lord and make me pure as gold. Purity my heart and help me to reflect You in every way. Help me to build my life on Christ as my lasting foundation. Help me to be a doer of Your Word and not merely a hearer. In Jesus' Name, amen.